8 Tips for Creating Quality Artwork and Printing with Low Cure Ink
Creating eye-popping screen prints that stand out with Fusion 180° is simple by following our tips below!
Tip #1: Start with High Resolution.
Artwork is one of the most important factors of screen-printing. In order to create breathtaking prints that your customers will love is to simply use high resolution art. High quality artwork is key in creating a print that is crisp, clear, beautiful, and bold.
Tip #2: Make Clear Guidelines for Providing Artwork to Your Shop.
Do not start your art file with low resolution. The quality in your finished work will not be up to par and you will end up with a mediocre print. I highly recommend adding guidelines for your customers when they send art. If they follow these strict guidelines than your clients will be satisfied with the end product.
Tip #3: Recreate the Design from Scratch.
If clients submit work that is low resolution, there is a temptation to work with what they give you. However, I highly recommend from experience to RECREATE the design.
Tip #4: Use Our Pantone Matching System
The best way to get the specific colors that your customers are looking for is to use our easy to use Pigment Based Matching System. You need a pantone book in order to know the exact colors that your customer wants, as no two monotones are the same. Our formulas for our matching system contain 10% of our pigment concentrate colors and 90% base.
– 15 Quarts of Pigment Components
– 5 Gallons of Base
– 1 Gallon of Reducer
View our prices by clicking here!
Tip #5: Proofread your Artwork
Catch mistakes prior to printing film by proofreading your artwork. Make sure that you double check spelling, halftone specifics, and dot-gain compensations.
Tip #6: Keep up with Industry Standards
Practice makes perfect. Keep up with new techniques and changes, updates, and innovations within the industry. Upgrade your skills through online tutorials.
Tip #7: Substrate Does Not Matter.
With low temperature ink, it does not matter what substrate you are working with. It is easy with our ink to create the look you want whether it be a tight weave or not! All you need to do is lower the temperature of your dryer and you will be able to screen print on all fabrics without running into any problems. The low dryer temperature enables you to screen print on all!
-100% cotton – covers fibers
-100% polyester and sublimated polyester- blocks dye migration
-50/50 sweatshirts- prevents scorching
-nylon and non woven- prevents melting or shrinking
-raincoats -adheres to thicker fabrics.
Tip #8: Screen Printing.
When it comes to screen printing images with half tones, we recommend using a 280 mesh underlay with a 45 line dot. The color screens that we use are 305 mesh. Please use quick flashes to gel. Don't forget to set the dryer at 260°F for 40 seconds.
Our tips will help prevent misprints due to common artwork mistakes.
To guarantee matching the correct colors, I suggest switching to our pigment based matching system. Once you purchase the start up kit, you will automatically be on tier two pricing. Watch our videos, view our deal, and learn more about our
start up kit!
Today we have 20% off! Don't forget to use the code 'Spring20' at checkout. We also have free shipping at $200.00. This EXCLUDES tape and film.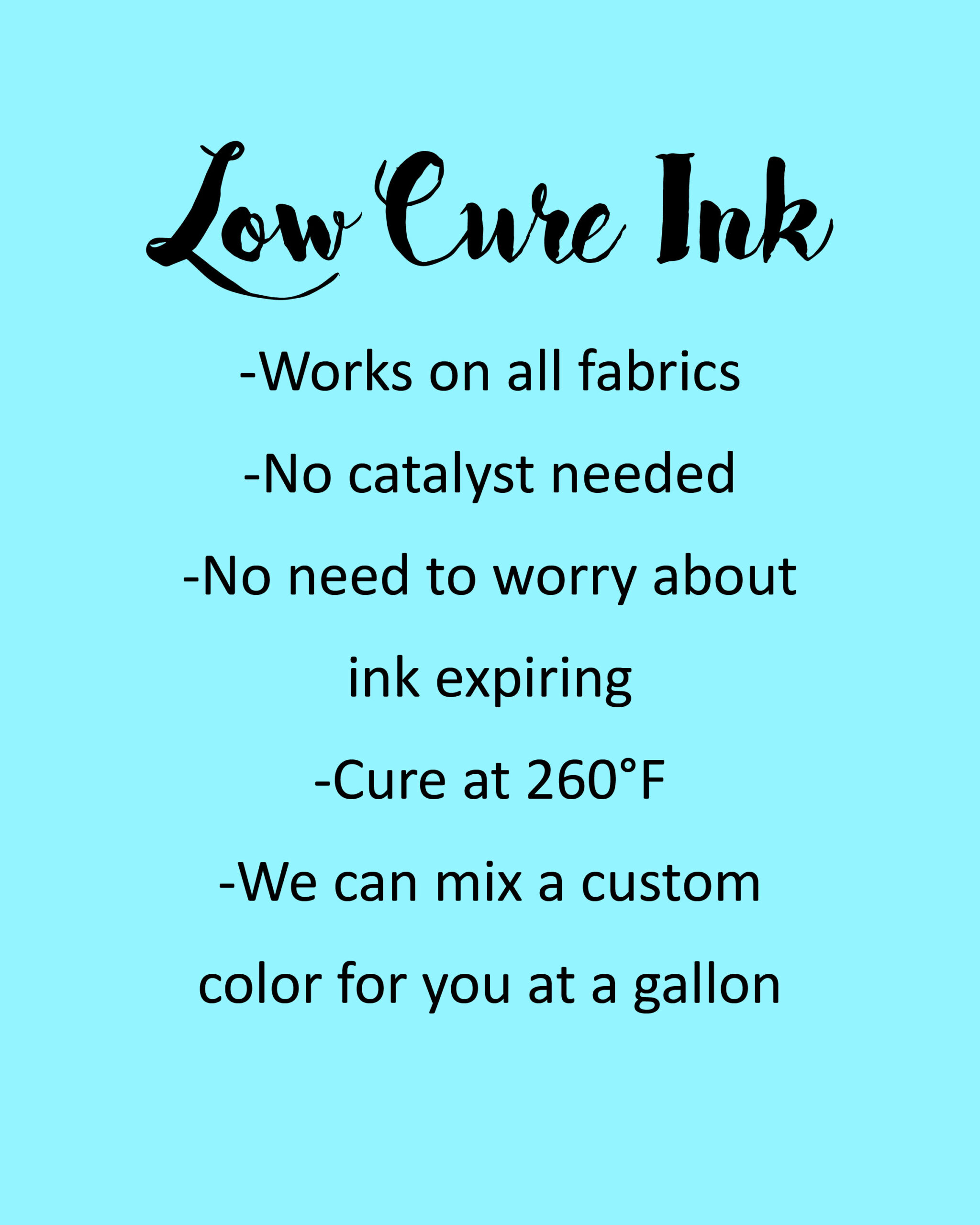 Similar Blog Posts: