** This post was updated on 07/07/22 **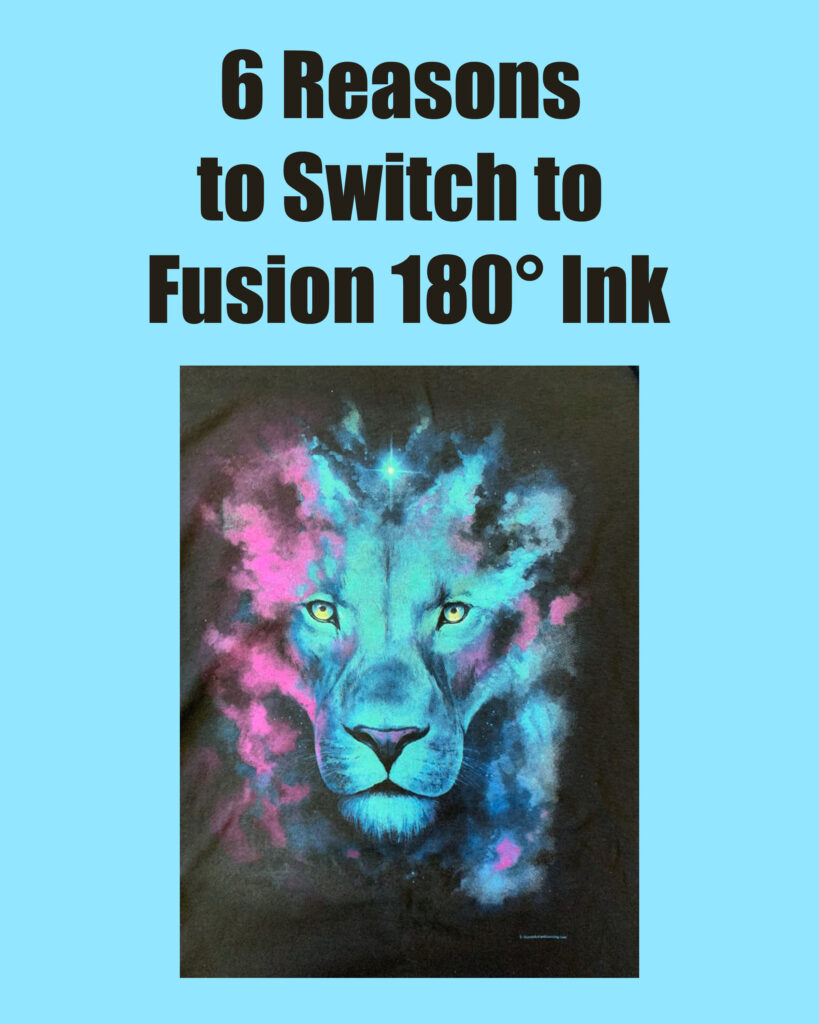 Fusion 180° biodegradable ink will change screen printing for everyone in the industry now that you will be able to print on virtually all fabrics with one formula. The ink cures at 260°F or with a flash. Lowering the temperature of your dryer will not only prevent shrinking, melting, and crawling, but will also block dye migration with excellent coverage.
#1- Dye Migration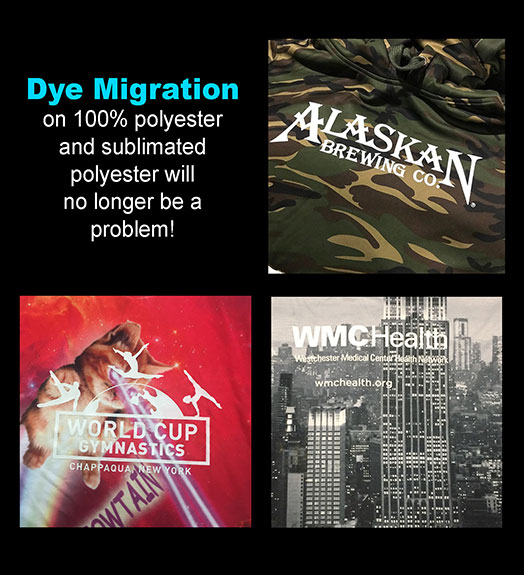 Dye Migration.
100% polyester dyes tend to turn to gas when they are heated in the dryer causing plastisol ink dye migration problems. Dye could bleed out of your substrate and alter your ink color. With Fusion 180° this will no longer be an issue. The low cure temperature will prevent this from happening on 100% polyester, sublimated polyester, and 50/50 sweatshirts.
#2- Feel/ Look

Feel/Look. Our ink adheres to virtually ALL fabrics including 100% cotton, 100% polyester, 50/50, raincoats, nylon, non-woven, faux leather, and polypropylene. The ink is soft, flexible, bleed resistant, and crack resistant. There is excellent opacity on dark color garments. The smooth finish allows for texture free prints and excellent detail. 
#3- Eco-Friendly

Eco-Friendly. Our ink is biodegradable. Lowering the temperature of your dryer will not only save energy and space, but the low dry temperature will also reduce emissions and energy costs. In addition, your employees will love the cooler shop during the summer months.
#4-Health

Health. The 260-degree cure temperature minimizes air content from PVC polymer and the formation of Hydro-Chloride gas. (HCI) The result is a comfortable breathing and work environment.
#5-Heat Sensitive Fabrics Won't Shrink

Shrinking/Melting. High temperatures are sure to cause shrinking problems with numerous materials. Some materials that tend to shrink when hitting that high temperature are 100% polyester, 50/50 sweatshirts, nylon, and non-woven fabrics. Once again, lower temperatures come to the rescue. 
#6-Save Money

Save Money. You will now be able to save money by not having to replace garments that have been damaged by high heat or dye migration. You will be able to reduce your energy consumption and bill.
Bonus: Increase Production
Increase Production. Curing our ink with a flash will enable you to complete jobs quicker and have faster turnaround times. Click here to watch 1,500 impressions per hour cured with flashes by 6 operators.
Similar Posts: