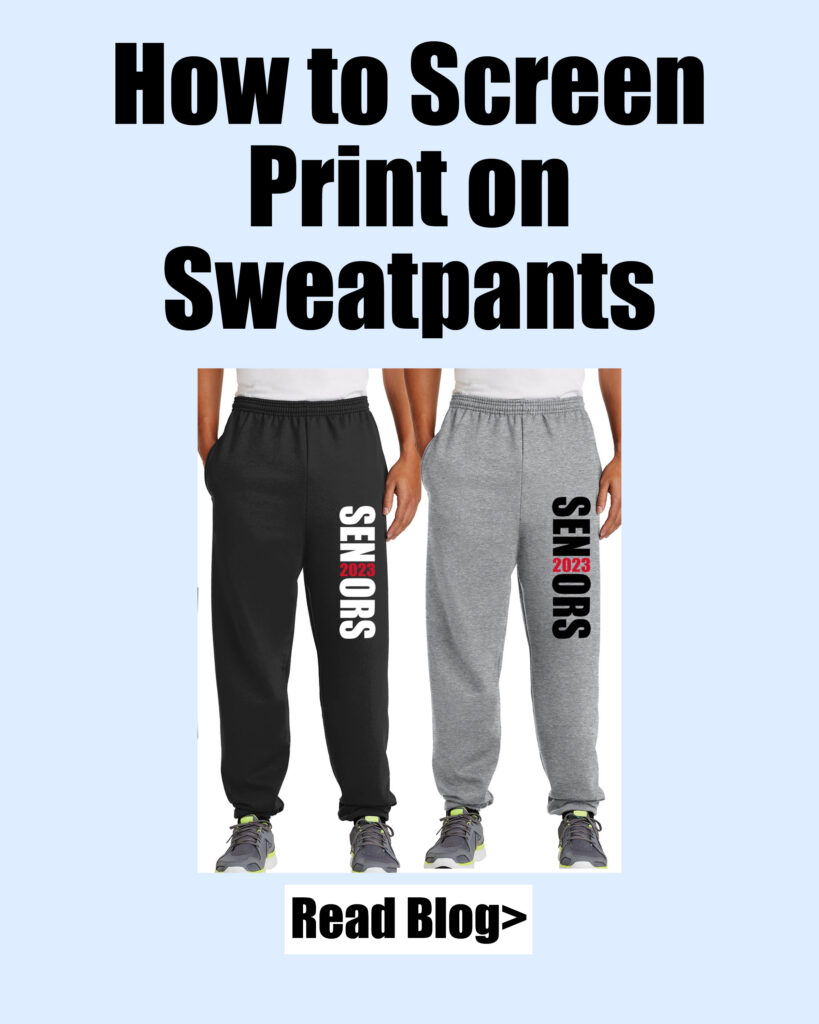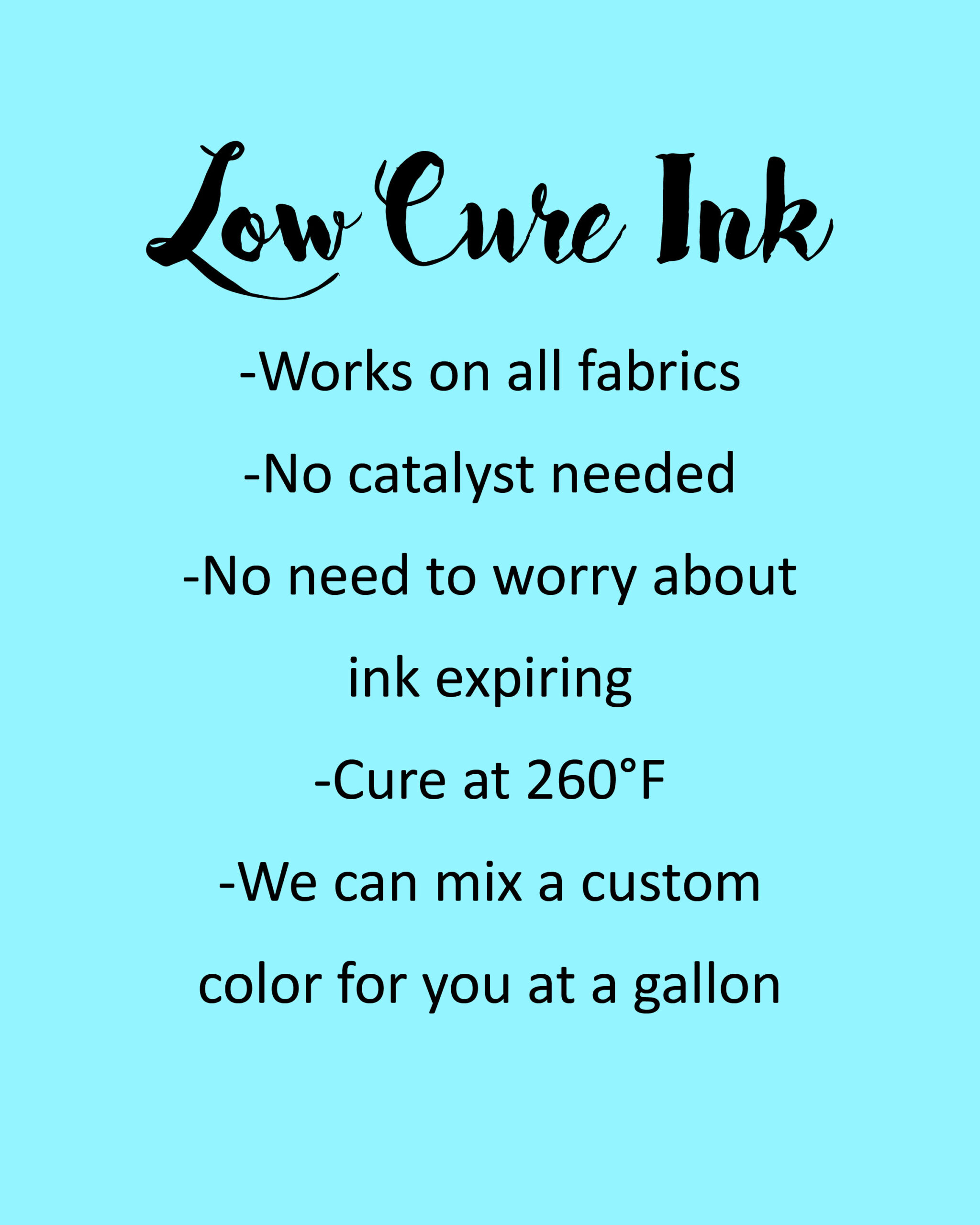 How to Screen Print on Sweatpants
Printing on sweatpants requires more effort than screen printing on t-shirts. There is a specific printing technique to print on sweatpants. Sweatpants involve printing in three or more locations. With our simple tips and tricks, you can print on sweatpants in no time.
Locations to Print:
-Hip: The size print for the hip is similar to the size of a left chest print. Use a sleeve or leg platen or a full-sized platen. The location is where a pocket would be except towards the front.
-Running Vertically down the side or front of the leg- Show your customer proof to clarify the location of where they would like the art and print on the pant. Use the sleeve or leg platen and burn your image in the center of the screen for a vertical image print. The imprint might be longer than your screen will allow. Be sure to explain the limitations of the imprint size to your customer.
-Seat- You need to be aware of the gap at the seam. Design the artwork allowing the space. Do not print directly over the seam. Print on the left and then the right with a smaller squeegee. Use a lower mesh count if the art isn't separated on both sides.
It is possible to complete the art that is bigger than your screen will allow down the leg. If you want to do a print that exceeds the limit, you can use a Fusion Bond Transfer.
Tips:
Use more adhesive than usual to hold the garment in place because failure to have enough will cause the garment to lift, resulting in a ruined garment.

Use a chiller plate or cool-down station to remove heat before printing additional colors. If you do not do this, the result could be a blurry image on the garment or dried ink on the screen.

Raise the off-contact of your screens higher than you would for t-shirt printing.

A test run is essential. Make necessary adjustments when possible.
Our low cure ink will work great on sweatpants! Don't forget to use the code TAKE15 for 15% off your purchase at $85.00. We have free shipping at $200.00.