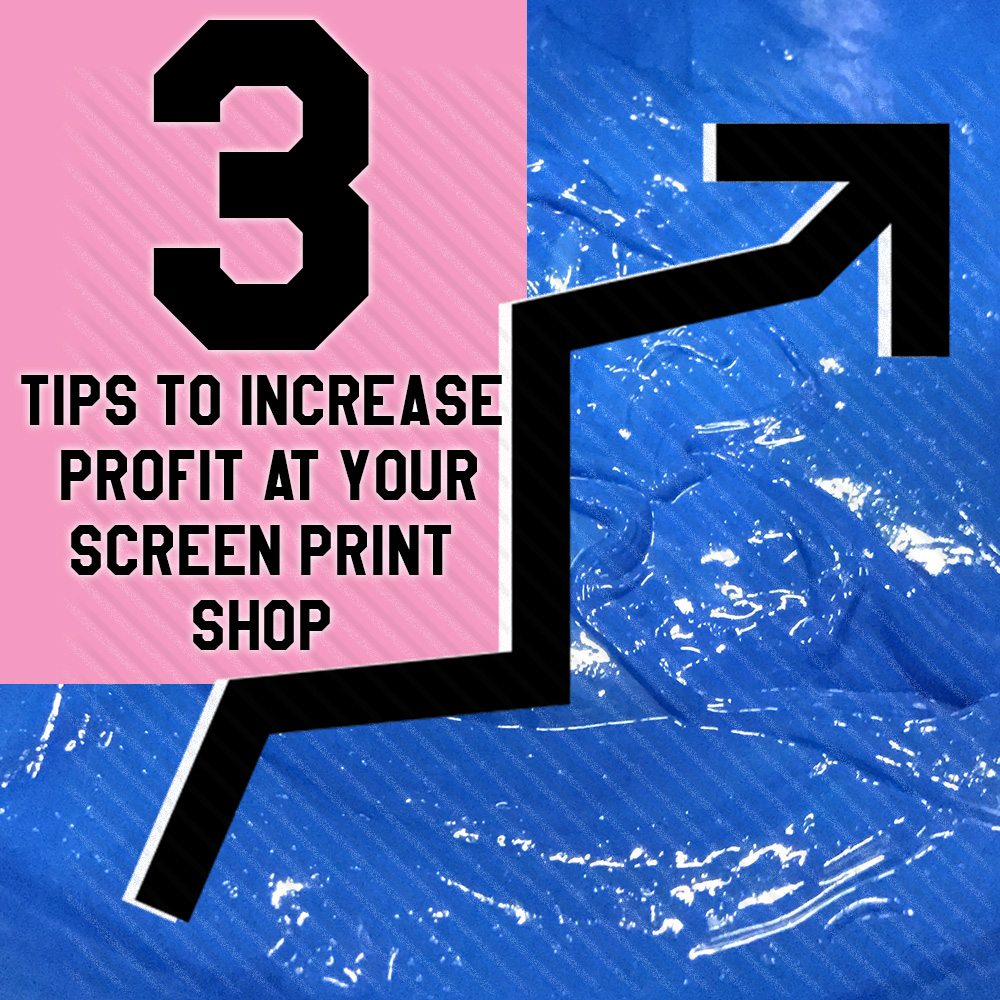 3 Tips to Increase Profit at Your Screen Print Shop
Cutting costs at your screen print shop can help your business grow and increase profit. Here are our three tips.
1. Buy in Bulk –We highly recommend to purchase supplies or garments in bulk, as this can save money. Buy the basic amount of supplies and garments that you will make use of if you are a small screen print shop.
2. Reuse, Donate, and Recycle.Reclaim ink and reuse shirts whenever possible to save waste.  Misprinted shirts can be used for test printing or can be used as cleaning rags. Boxes that you had received can be used to pack future orders. If your misprinted garments are in good shape, donate or recycle the item. There are drop off locations in every city.
3. Set Restrictions.Accommodating for all of your customers requests may hurt your bottom line, so having an order limit or setting artwork requirements can save money and time.